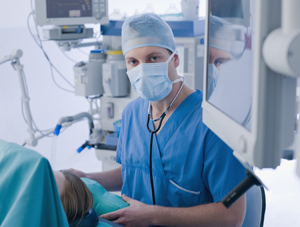 As you prepare to undergo surgery, we want you to have all the information you require to be comfortable and informed regarding your procedure.
Your doctors will instruct you very thoroughly, but please also take the time to carefully read the portions of this website that pertain to you.
We are committed to working hard to earn your confidence and trust by providing you and your family the highest quality care. If you would like more information, please review the information provided below or contact us.
Frequently Asked Questions
Courtesy of the 
American Society of Anesthesiologists
, below are some frequently asked questions (FAQs) that patients have asked their anesthesiologist about receiving anesthesia and avoiding risks. Always consult your doctor about any questions or concerns you may have regarding medical treatment. The links provided will take you to additional resources.
This information should not be used as a substitute for professional medical advice
The information below comes from a Web site created for patients and the public by the American Society of Anesthesiologists called, "
Lifeline to Modern Medicine
." There are many resources available there that we encourage you to take advantage of.
Click/touch on a question to reveal the answer.
Learn more at the ASA Public Education site: Lifeline to Modern Medicine
Links of interest